Recreational Vehicle Accidents Attorney in Houston, Texas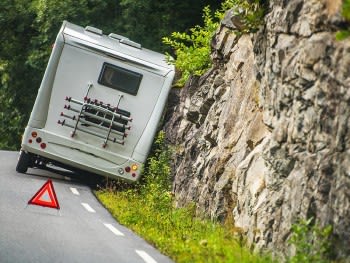 Recreational vehicles—such as campers or travel trailers—are incredibly useful. However, when not properly handled, they can be dangerous. If someone drives them while distracted or under the influence, they could easily cause harm to another individual. When you are injured by a recreational vehicle, you need someone who is going to fight for your rights.
Experienced at Helping You Find Results
If you need a qualified personal injury lawyer in Houston, TX, then work with Attorney JW Stringer. He has been working in the field of personal injury law for over 23 years. Because of that, he is incredibly familiar with legal best practice and knows how best to make sure you get the compensation you need. Some of the things he can help you with include:
Handling negotiations with insurance companies to get a settlement that benefits you.

Managing any court procedures.

Explaining legal procedures and providing advice.

Handling legal documents.
Attorney JW Stringer doesn't just aim to make sure your case has a great outcome. He also tries to keep you updated throughout the legal process. If there is anything that you need to do, he'll make sure to let you know. Additionally, he encourages you to text or call him anytime with questions. He believes that you should be aware of what's happening with your case.
Don't Tackle This Challenge Alone
Being injured is never easy. And when it's due to another person, it can bring about feelings of frustration and helplessness. So, don't let yourself deal with them alone. Attorney JW Stringer is here to help whenever you've been injured in a recreational vehicle accident. Call today and schedule your free consultation.