Medical Malpractice Attorney in Houston, Texas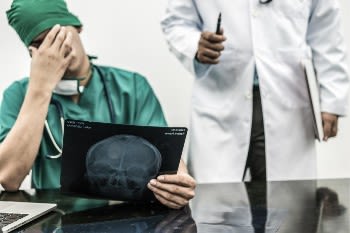 Generally speaking, you want to trust your doctors to take care of you. They are in charge of your well-being and have significantly more knowledge on the subject than most people.
However, the unfortunate truth is that things don't always work out that way. Sometimes, you may be the victim of medical malpractice. Medical malpractice typically occurs due to a doctor's negligence. Examples of this would be not giving you the medical treatment that most would expect you to receive, or not diagnosing a serious illness correctly. This often leads to physical and emotional harm to the patient.
When you are the victim of medical malpractice, it's important to seek help. You deserve to have justice and compensation for your case. Work with Attorney JW Stringer and receive the quality representation you deserve. Attorney JW Stringer has 23 years of experience helping people receive justice in court.
He will examine your case and then pursue the best course of action moving forward. Additionally, he will keep you updated throughout the entire process, so you never have to wonder if there's anything you need to address.
Compassionate Legal Counsel
Attorney JW Stringer will be able to take over any court or legal proceedings necessary to make sure justice for your medical malpractice case is achieved. This means he can do such things as review legal documents, negotiate with insurance providers, and otherwise make sure that your needs are properly met.
He will fight for your case because he knows how difficult it is to deal with the aftermath of an experience like this. With his help, you can get compensation for your injury. Call today and receive your free consultation.