Boating Accidents Attorney in Houston, Texas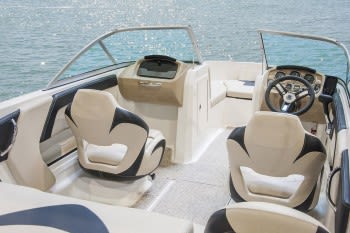 Do you have an injury as a result of a boating accident? Maybe a boating operator didn't man the equipment properly and crashed. Or, maybe they hit your boat while both were in the water. Boating injury can even occur when you're on dry land, for reasons ranging from a slippery dock to someone not mooring their boat correctly.
Let JW Handle It
Dealing with the aftermath can be exhausting and frustrating. That's because you'll have to try and manage hospital bills while also fighting to make sure your insurance claims are honored.
When you're hurt because of another person, you shouldn't have to handle the problem yourself. If you've been in a boating accident in Houston, TX, then call Attorney JW Stringer. He can offer a listening ear in addition to the knowledge necessary to make a successful case. Sometimes the legal process can be confusing, and so Attorney JW Stringer would be more than happy to explain the process to you. He will advise and support you throughout the entire legal process.
Contact a Dedicated Attorney Today
He makes an effort to keep you updated throughout the process. That way, you never have to wonder what's going on or if there's anything you need to do. Additionally, he's available to answer any questions you might have. His approachability and constant feedback are why clients have come to know him as "the attorney you can text."
Trying to deal with the aftermath of a major accident is difficult. Let an experienced attorney worry about making sure you get the compensation you deserve. Get in contact with Attorney JW Stringer today and receive your free consultation.